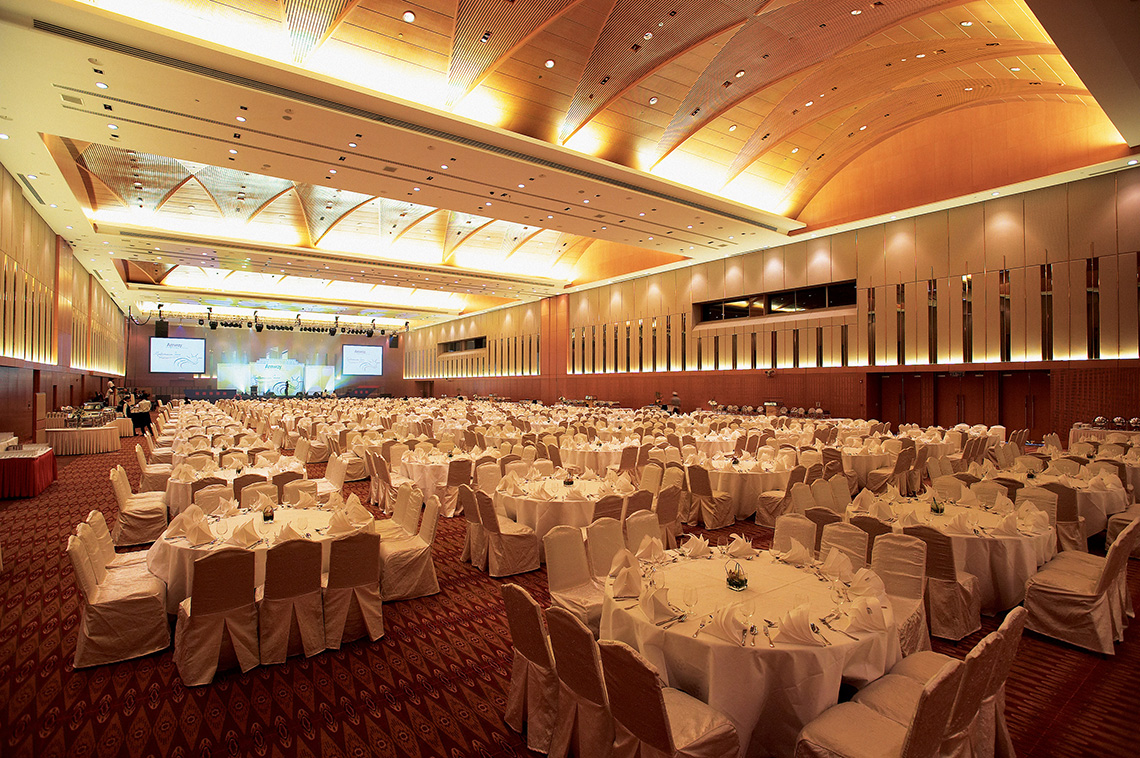 Kuala Lumpur Convention Centre

Stall 7, Jalan Pinang,
Kuala Lumpur City Centre,
50088, Malaysia
Phone: +60 3-2333 2888
Highlights of the Venue
3,000 capacity Plenary Hall
500-seat Plenary Theatre
Conference Hall for 1,800
Grand Ballroom for 2,000 diners
23 meeting rooms to accommodate between 50 and 256 delegates
The latest in wireless, telecommunications and digital audio-visual facilities.
Distance from Airport
The distance between Kuala Lumpur airport and KLCC is 50 km. Travel time from Kuala Lumpur Airport is 50 Minutes.
How to reach
KLIA is Malaysia's main International airport and is also one of the major airports of South East Asia. It is about 50 km from Malaysia's capital Kuala Lumpur. The airport is in the Sepang district of Southern Selangor State.
Use the complimentary shuttle bus service to Kuala Lumpur tourist sites and nearby business offices. Bukit Bintang metro station is only 9 minutes via a covered walkway.