The Executive Board of the World Council of Enterostomal Therapists (WCET™) joins me in welcoming you to the 22nd Biennial WCET™ Congress in the vibrant city of Kuala Lumpur, Malaysia. The theme for this year's congress is 'Ethnocentric Challenges in Nursing Care.' During this congress the WCET™ will celebrate the 40th Anniversary of its founding in 1978.
The Congress Organising Committee, led by Ms. Mariam Mohd Nasir, and assisted by professional congress organisers, Anderes Fourdy, has been hard at work developing this congress. The Opening Ceremonies will include the traditional Parade of Nations featuring the WCET™ International Delegates in their traditional national dress; always a highlight of every congress. Be sure to bring your camera! Aspects of Malaysian culture will be featured at the Opening Ceremonies as well as the Congress Dinner.
The Scientific Committee organised the review of nearly 400 abstracts and selected 166 abstracts for oral presentation and 212 abstracts for poster presentation and has formulated an interesting program. This congress gives the attendees many opportunities to hear regional and international keynote and invited speakers as well as ET colleagues from throughout the world. A variety of topics of interest to ET nurses as well as other health professionals will be presented. Be sure to visit the poster exhibits to view the work of our international ET colleagues.
The WCET™ appreciates the Major Industry Sponsors and Exhibitors for their support of the congress. They support the congress financially and bring samples of their latest products to enhance patient care. Please take time to talk to our sponsors and exhibitors and see their products in the exhibit hall.
One of the most important aspects of a WCET™ congress is the opportunity to meet new international colleagues and renew acquaintance with others during the many chances for networking during the days of the congress. Participants from over 44 countries have registered for the congress as of the end of February. Take time each day to get to know your colleagues.
We wish you a great experience at this year's congress. Listen, learn and enjoy the congress.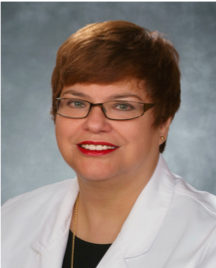 Ms Susan Stelton
WCET™ President
2016-2018